Once the coronavirus outbreak hit, people all around the country fell under shelter-in-place orders. Couples didn't have a choice. If they wanted to do something fun together, using stay at home date ideas was a must. After all, it wasn't just unsafe to do many of the activities they usually enjoyed; it was downright impossible (if not, technically, illegal).
Luckily, there are tons of great stay at home date ideas. If you want to spend some quality time together as a couple or simply enjoy a little fun together, here are six options that can work for nearly anyone.
6 Great Stay at Home Date Ideas
1. Try a Board Game or Puzzle
If it's been a while since you've broken out a board game or puzzle, consider giving one a try on your next stay at home date. You can use one that you already have or find something next online that you can get delivered in time.
For couples who enjoy a little friendly competition, classics like Battleship can be fun as well as many of the newer two-player board games you can find. But, if that competitive streak doesn't always end well, doing a puzzle cooperatively might be a better choice.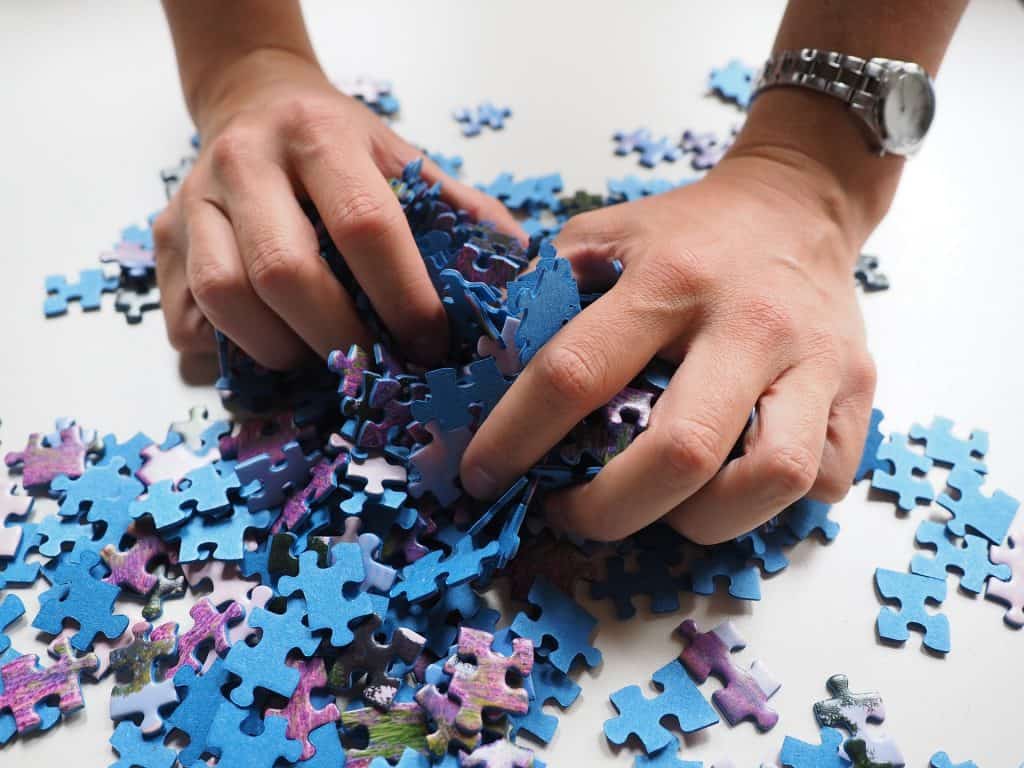 2. Next Level Take-Out and a Movie
Dinner and a movie is a classic date. When you need a stay at home date, it's an easy experience to replicate. Plus, with a few extras, you can really take it to the next level.
First, don't just choose any take-out restaurant. Go with something you'll both enjoy that's a little bit special instead of what you'd usually grab on any given Tuesday. Then, serve it on nice dishes. Heck, break out your wedding china, if you have it.
But don't stop there. For the movie, make it feel like a theater. Turn off the overhead lights, pop some popcorn, and pick up snack candy (or have it delivered). That way, it's like going out even when you're staying at home.
3. How About a Backyard Picnic
Homeowners and renters that have their own private outdoor space might enjoy spending some time outside while having a meal. Just grab a big blanket and grab some foods that you can easily enjoy while resting out on the grass.
If you want to create a date night-friendly mood, have your picnic at sunset and plan to have dessert under the stars. It can add a nice romantic flair to the occasion, making it a little more special.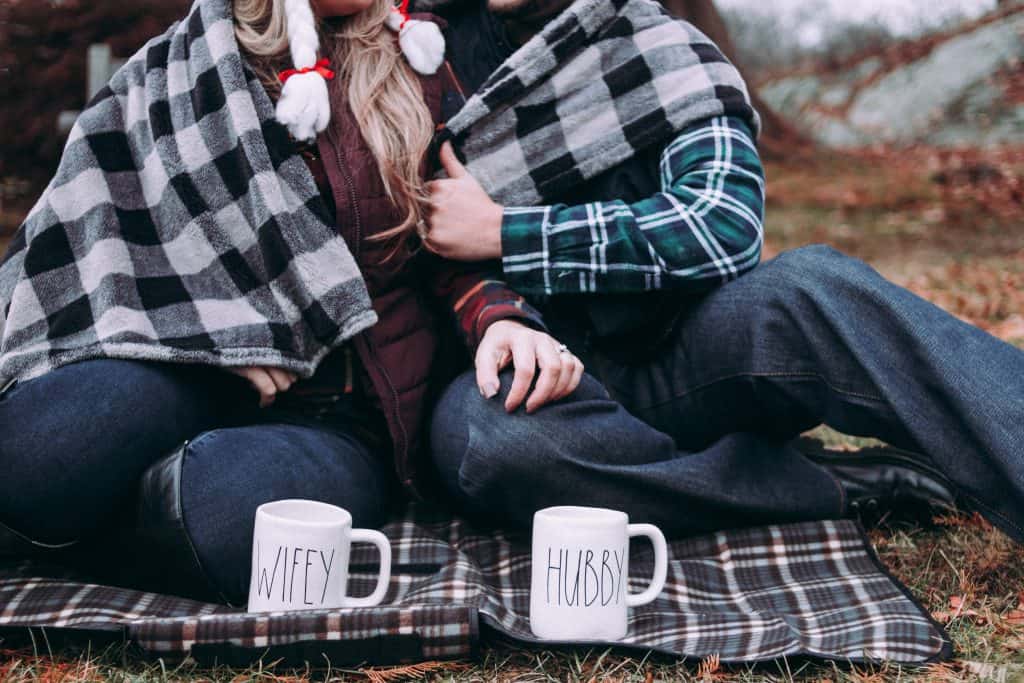 4. Have a Tasting Party
Today, it's pretty easy to get your hands on items that would be a great for an at-home tasting party. Track down unique whiskeys or craft beers. Create a cheese platter featuring types that you haven't tried before. Get a sampling of cured meats and crackers. Then, experience the new flavors and discuss them together. Who knows, you might discover a favorite you would never have tried otherwise.
5. DIY Wine and Paint
The "wine and paint" experience can be a lot of fun, including when you replicate it at home. Start off by getting a bottle or two of your favorite wine. Next, look for a painting tutorial that you can follow (when in doubt, find an episode of The Joy of Painting and let Bob Ross be your guide). Order any supplies you'll need from Amazon, Walmart, Michael's, Joann, or a similar store. Once they arrive, schedule your wine and paint date.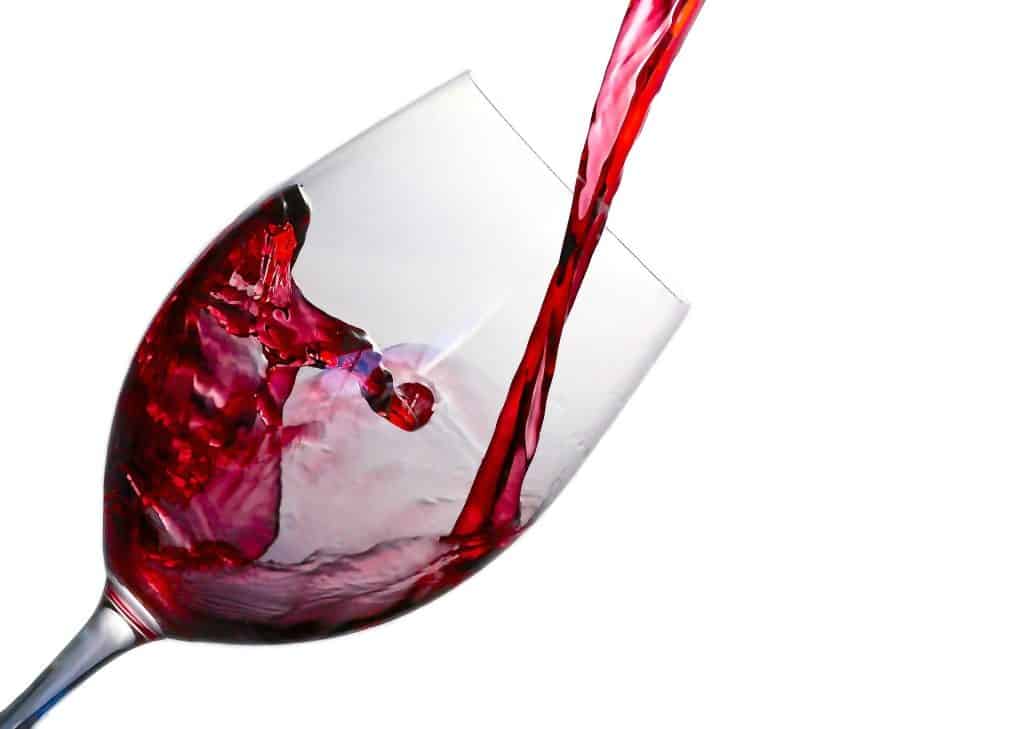 6. Karaoke Night
Thanks to sites like YouTube, it's surprisingly easy to host your own karaoke night. There are tons of free karaoke-style videos available, and thousands upon thousands more lyrics videos. Alternate who gets to pick the song and enjoy belting them out solo or together. Not only is it fun, but it can also be a great way to learn more about what your partner enjoys when it comes to music.
Elevating Your Stay at Home Date
Making a date at home date feel extra special can seem like a challenge, but it doesn't have to be. With a little bit of diligence and attention to detail, anyone can do it.
First, make it a rule that when you're enjoying a stay at home date, you won't use your phones. Silence them, turn them off, bury them in a sock drawer, or do whatever it takes so that you won't be distracted by every random notification. That way, you can both give each other your full attention.
Second, if you have children, plan something amazing for them, too – preferably something that you don't need to directly supervise at all times. If they are occupied, you can enjoy your stay at home date with greater ease.
But if that isn't an option, that's okay. Worst-case, choose an activity that you can all enjoy as a family, not just something the kids will like. If everyone is having fun, that's a win, even if it isn't the private date you originally wanted to arrange.